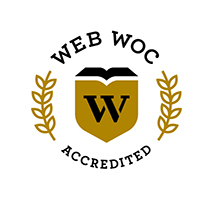 OST265 - Ostomy Care & The Use of Convexity
On Demand
The basics of convexity use in an ostomy pouching system: rationale for use, assessment required, types of convexity and management strategies are knowledge the nurse engaging with ostomy patients need to know to provide adequate care.
After completing this activity, the learner will be able to:
Describe indications for use of convexity.
Discuss the types of assessment that lead to effective use of convexity.
Identify types of convexity and intervention approaches.
INTENDED AUDIENCE:

LPNs, RNs, NPs, CWOCNs

PRESENTERS:

Debra Netsch, DNP, APRN, CNP, FNP-BC, CWOCN-AP, CFCN

Bonnie Sue Rolstad, MS, RN, CWOCN

EDUCATIONAL ACTIVITY:

OST265: Ostomy Care & The Use of Convexity

PURPOSE OF ACTIVITY:

The purpose of this presentation is to enable the nurse to understand basics of using convexity in an ostomy pouching system: rationale for use, assessments required, types of convexity and management strategies.



PLANNING COMMITTEE

Kathleen M. Borchert MS, RN, ACNS-BC, CWOCN

Sue Bruch, MSN, RN, ARNP, ACNP-BC, CWOCN, CFCN

Debra Netsch, DNP, APRN, CNP, FNP-BC, CWOCN-AP, CFCN

Bonnie Sue Rolstad, MS, RN, CWOCN

Josh Rolstad, BS

CONFLICT OF INTEREST:

No conflict of interest exists for the presenters or the planning committee.

OFF LABEL USE:

No product off label use will be presented during this course.

ANCC Accreditation Statement:

WEB WOC Continuing Education Program is accredited as a provider of continuing nursing education by the American Nurses Credentialing Center's Commission on Accreditation.

REQUIREMENTS TO RECEIVE CONTACT HOURS:

· Completion of all required course activities

· Score of 80% on all quizzes and final examination

· Completion of course evaluation.

ACCESS TO COURSE:

Learner will have access to the course for 30 days after purchase

CONTACT HOURS:

1

EXPIRATION DATE:

1/2/2023